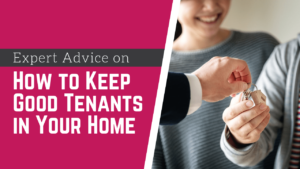 Keeping good tenants in your Brentwood rental property will ensure a consistent cash flow and increase your long term ROI. When you don't have vacancy and turnover costs to worry about, you'll save money and create the peace of mind you need. You'll know that your investment property is occupied and being cared for by responsible residents.
The following tips will help you attract and keep high quality tenants for the long term.
Tenant Retention and Rent Increases
Most tenants expect a rent increase every year when they renew the lease. We don't raise the rent too much, especially if we have great tenants in place who pay rent on time every month, keep the property clean and in good shape, and take care of minor issues around the home themselves. Those are the tenants we want to renew year after year, so we implement a small increase that matches inflation and the CPI, but we don't raise the rent to the full market rental value. For us, keeping a good resident in place is more valuable than a couple of extra dollars in rent every month.
We also let our tenants know that we're keeping the rent lower than what the market would otherwise demand. Tenants appreciate getting value from our relationship, and they understand that moving out would only be more expensive for them. This is an excellent way to keep great tenants.
Tenant Retention and Maintenance Responsiveness
It's critical to be responsive when it comes to maintenance. Emergencies will obviously require your immediate attention, but you should also treat routine repair requests with a sense of urgency. We try to have 70 percent of our maintenance requests completed within two weeks. When you respond quickly to maintenance needs, tenants feel like you're taking them seriously and that you care about their comfort and happiness. One of the main reasons that tenants leave rental properties is because repairs were not taken care of in a timely manner. Don't lose tenants this way; make the repairs quickly. Not only does it retain tenants, it also protects the condition of your investment.
Tenant Screening and Proper Placement
Finding good tenants who will stay for the long term starts during your screening process. We do a detailed background check, looking for the best fit for the properties we manage. Our average tenant stays for 4.7 years, and we're proud of that retention rate.
Relationship-building with our residents is the key to avoiding vacancy and turnover. We ensure our properties are homes, and not just a temporary rental property. Tenants who renew their leases year after year are more likely to care for the property, keep it maintained, and be happy about where they're living.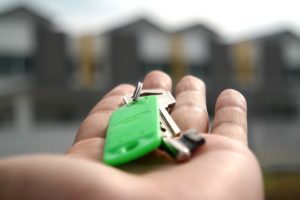 When you provide a high quality property, you'll attract high quality tenants. Make sure you're offering people a nice place to live, keep the rent reasonable, and be responsive. A good landlord/tenant relationship will really help you earn more and spend less on your investment property. If you have any questions about tenant retention or anything pertaining to your Brentwood rental property, please contact us at Parks Property Management.