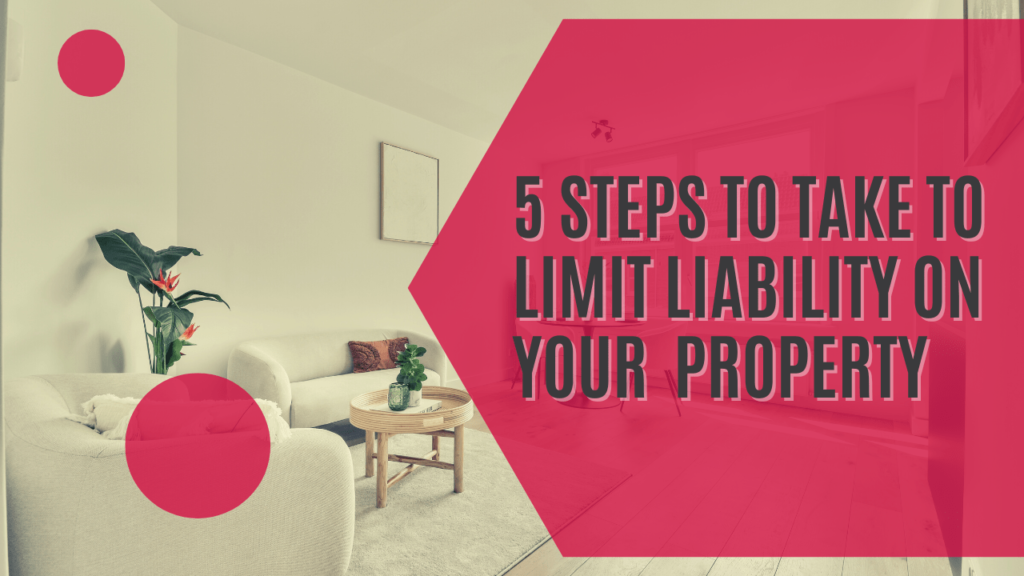 Renting out a Brentwood home is an excellent way to earn consistent rental income and build some long-term ROI. Your asset appreciates in value while your tenants are contributing to the mortgage costs as well as other expenses like taxes, insurance, and maintenance. 
It's not without risk, however. Actually, the liability many owners take on when they buy and rent out an investment property is often overwhelming because it's so easy to make a simple mistake. We recommend you protect yourself by working with a professional Brentwood property management company. 
You can also take these five steps to limit the liability of owning a rental home.
1. Sign a Strong Lease Agreement
Protecting yourself starts with the lease agreement. You need to be sure you're using a lease that's legally enforceable and compliant in the state of California. Don't make the mistake of downloading any lease template off the internet. Ask a property manager or a landlord/tenant attorney for a sample lease. You can usually find one through the California Apartment Association as well. 
It's important that all of your responsibilities and your tenant's responsibilities are outlined in the lease. You need to include rent collection policies, maintenance reporting instructions, and all that is allowed and disallowed in your rental home. It must be specific, and it must be explained to the tenant so they understand your expectations.
2. Require Your Brentwood Tenants to Carry Renter's Insurance
A landlord's insurance policy will likely cover liability and the structure of the property and its functions in case rebuilding or replacing the home is necessary. Your tenant's personal possessions are not covered by your insurance. 
Require your tenants to buy their own insurance. This will protect you, it will protect them, and it will reduce your liability if the tenant's actions cause an injury or damage to your investment. 
3. Learn the California Rental Laws
A lot of liability can be found in things like rent control, just cause eviction, Section 8 applications, tenant screening, and security deposit mistakes. 
There's a lot of potential to make legal mistakes, and renting out a home is more complex and challenging from a legal perspective than it's ever been before. Make sure you're familiar with the Tenant Protection Act of 2019. Educate yourself on how much you're permitted to collect as a security deposit, and when you need to return that money. Find out everything you can about habitability standards and make sure you understand the differences between pets, service animals, and support animals.
Responding to fair housing complaints or going to court over security deposit disputes can cost you thousands of dollars and lead to excessive liability. Protect yourself legally. 
4. Responsive Maintenance Protects Your Brentwood Investment
You're responsible for providing a safe and habitable home for your tenants, and being responsive when it comes to maintenance and repairs will limit your liability and keep turnover low. Emergencies obviously require an immediate response, but you should also respond quickly to routine repairs. Tenants will notice that you care.
Working with vendors who are not licensed and insured is risky. Put together a qualified and professional team of professionals who provide high quality work for affordable prices.
5. Implement a Pet Policy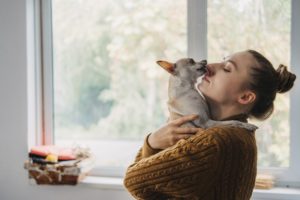 Offering a pet-friendly Brentwood rental home is a great way to reduce your vacancy loss and attract a larger pool of tenants. You want to limit your risk and liability, however, so make sure you have a strong pet policy in place. This should include:
A pet fee before move-in.

Pet screening and background checks, including vaccination and vet records.

Consider charging pet rent every month.

Provide standards for cleanliness and behavior. For example, you can require that dogs remain leashed in common areas.
You're allowed to restrict sizes, ages, breeds, and number of pets you'll permit. Make sure your insurance company doesn't prohibit dangerous dog breeds. 
These are five things you can do to ensure there's less liability when you're renting out a home. Professional Brentwood property management is one of the best resources owners have when they're protecting themselves. If you'd like to hear about our services, please contact us at Parks Property Management.