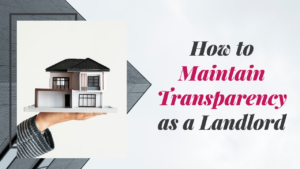 One of the things tenants will always expect from their landlords and property managers is transparency. Communication is important between landlords and tenants, and if your renters think you're trying to hide something or you're not being responsive, you will lose them as soon as their lease period comes to an end.
At Parks Property Management, we make a point of communicating proactively with our tenants. They see us and hear from us consistently, and they know they're important to us. We show our tenants that we appreciate them, and we're always transparent when it comes to maintenance, rent, and the enforcement of the lease agreement.
There are a few things you can do as a Brentwood landlord to ensure you're being transparent with your tenants.
Share Your Contact Information
Your tenants need to know how to contact you, whether it's a maintenance emergency at the property in the middle of the night or a general question that they might have about how to operate something in the property. Make sure they know that you're available, and be willing to communicate in ways that make sense for them. Some tenants will prefer texting and others will want to talk to you on the phone.
Provide Account Statements and Other Information
As a Brentwood professional property management company, we're able to automate most of our accounting and rent collection functions. We give our tenants the option of paying rent online, and they can log onto their resident portals and see a complete accounting of their rent payments, security deposits, and other charges. This provides transparency and allows our tenants to access information in times and places that are most convenient for them.
If you cannot offer an online payment system for your tenants, be sure to provide receipts and account statements so they can see a record of their payments. Let them have access to a copy of their lease agreement and any other correspondence or documentation. Provide them with your inspection reports and copies of photos. When everyone's on the same page, there's less confusion and a reduced risk of misunderstandings and disputes.
Give Your Tenants Extra Value
Tenants will expect you to be transparent with them about everything from planned inspections to rental increases. When you're open and honest, you show your tenants that you value them and your relationship.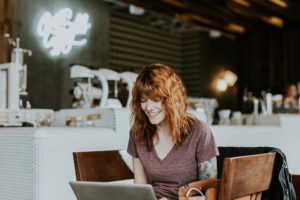 We recommend going a step further and providing extra value to your tenants. Provide them with information on local school districts if they have children. Offer suggestions about where to get the best pizza or coffee. Leave a welcome gift in the home when they move in. Transparency leads to support and establishes a positive relationship. This will help you throughout the tenancy and encourage your residents to renew their lease, which increases your ROI and saves you money on vacancies and turnover costs.
We use technology, automation, and excellent customer service to provide transparency to our tenants and our owners. We'd love to tell you more. Please contact us at Parks Property Management.