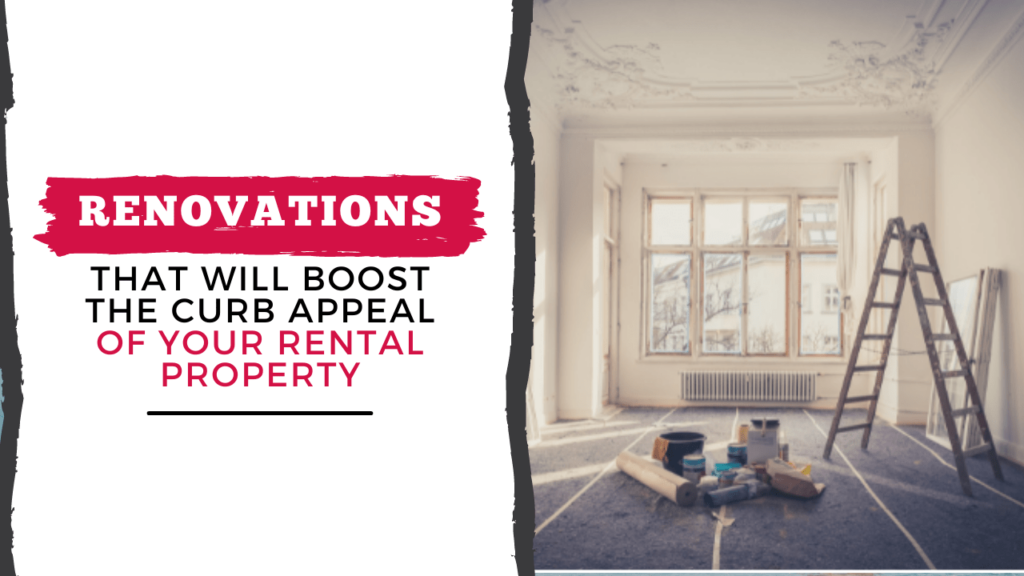 Improvements are always necessary when you're trying to earn more money on your Brentwood rental property. Making some upgrades and renovations will allow you to achieve a number of revenue-generating outcomes, such as:
More rent every month.

More value in your property. 

Easier time attracting and retaining tenants.
When you're deciding which renovations to make, we recommend choosing those that boost your Brentwood rental home's curb appeal. Why? Because that's the first impression you're giving to potential renters. You want them to feel excited about your property before they even walk through the door. 
We know that repairs and updates are more expensive, thanks to inflation and the rising cost of materials, labor, and supplies. Even finding a reliable and cost-effective vendor or landscaper can be a challenge in the current market. 
Don't put off those curb appeal renovations, however. They're worth your time and your resources, especially now, with rents going up and tenants raising their expectations when choosing a rental home. 
Make a better first impression. Here are some of the renovations that can help.
Spend Some Time on Your Front Door
Fresh paint and a new door knob or handle can really update your front door for very little money. Install a door knocker, too, for maximum curb appeal as prospective tenants approach your property. If the door is really looking old and stripped and paint won't be enough, consider replacing it. A fresh, bright, and clean front door is welcoming and inviting, and you'll find that tenants feel good about stepping inside. 
What color should you choose? It really depends on your property and the color and materials used on your house. Red and blue doors really pop. If you're going for a modern theme, try something bright like yellow or coral. Just remember that you're trying to appeal to as many people as possible, so don't get too experimental with paint and hardware. 
Work on Your Walkway 
Whether you have people coming from a driveway, a street, or a parking lot, you want to create a direct and easy-to-follow path right to your rental home. There are a few ways to do this:
Plant some flowers or shrubs that create a dedicated path or walkway.

Install some pavers or stones that lead to your front door.

Don't forget the lighting. Solar lights can be planted in the ground along your walkway. 
The idea is to make it easy to reach the entry. Tenants will appreciate this when they're coming home late or inviting guests over. 
Keep Landscaping Attractive and Low-Maintenance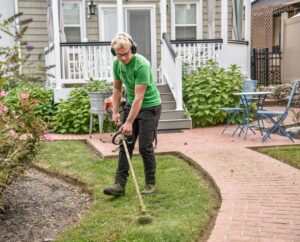 Whether you have a small courtyard or a large, sprawling yard, you want to keep it attractive and well-maintained. This will require some landscaping. Keep the lawn cut, trim any bushes or trees, and weed the flower beds. Mulch can be a great upgrade to an outdoor area. 
The goal is to provide landscaping that looks great, but doesn't require a lot of effort. Tenants don't rent homes so they can spend half their week tending to the lawn. Make sure it's low-maintenance but attractive and high on curb appeal. 
These renovations are fairly simple, and you'll notice your curb appeal improves tremendously. If you'd like some personalized suggestions, we'd be happy to make them. Please contact us at Parks Property Management. We're here to provide answers to any of your Brentwood property management questions.